Welcome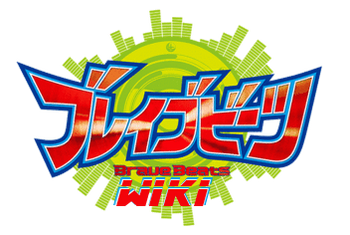 "The Brave Beats WIKI is a comprehensive database focusing on collecting all information related to the Brave Beats and Sunrise franchise that anyone can edit.
This wiki has a number of 62 articles, a number of 895 page edits, a number of 270 files, and a number of 3 active users.
About
Brave Beats (ブレイブビーツ Bureibu Bītsu?) is a Japanese anime television series produced by BN Pictures. It started airing from October 11, 2015. The anime is produced by BN Pictures and started airing from October 11, 2015, with the same production team who made the 2014 dance anime series Tribe Cool Crew. The opening theme is "pop that!!" performed by lol, and the ending theme is "Hana Hirku Toki" performed by Shion Miyawaki. This is the first of TV Asahi's anime in the 21st century to have an ending theme.

Affiliates
Tribe Cool Crew is a 2014 television anime series produced by Sunrise (later by its subsidiary, BN Pictures). The series began airing on TV Asahi in Japan from September 28, 2014 and is being simulcast by Crunchyroll. The series is licensed in North America by Sentai Filmworks.
Contribute to the Wiki
---
If you're new to Wikia, please use the links above to get started and learn how to edit and manage a wiki.
You can contribute to
Brave Beats Wikia
using the box below to create a page:
Your help is much appreciated here!
Featured Video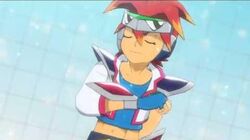 Poll
Which of the following is your favorite Brave Beat?
Ad blocker interference detected!
Wikia is a free-to-use site that makes money from advertising. We have a modified experience for viewers using ad blockers

Wikia is not accessible if you've made further modifications. Remove the custom ad blocker rule(s) and the page will load as expected.